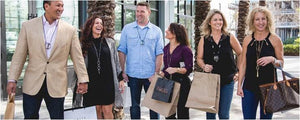 New PayPal Finance All-Around 9-Pack!
Whether you are traveling, working, reading or jogging, the All-Around 9-Pack has what you need, when you need it!
Karen Silver Bling
Catherine Gold Mini-Bling
Dianna Silver Locket
Susan Gold Locket
Emily Silver Fan
Emily Gold Circle
Pierce Gunmetal
Maria Tortoise Shell
Myles Mini
The perfect designer reading glasses package!
(Note: Customer is not required to use PayPal or PayPal Financing to purchase product. Also, Myles Mini and Pierce Gunmetal are not available in 1.75 strength. 1.5 strength will be substituted if customer chooses this package in 1.75).